New survey finds Wales doesn't know enough about the impact of pesticides
New research from Dŵr Cymru Welsh Water has discovered that despite being a nation that's happy to try eco-friendly ways of tackling weeds, people in Wales still don't know enough about the potential impact of weedkillers on our environment.
In a survey of 2,000 people across Wales, the research from the not-for-profit water company found that half of respondents are happy to try alternatives to pesticides that won't harm the environment. However, over a third (35%) admit they only understand a little about the impact pesticides, like weedkillers and slug pellets, entering our watercourses can have.
Almost a third of people in Wales (29%) shared that they've previously bought and used a pesticide in their home without fully understanding how to store and dispose of them properly. What's more, 30% of people thought that weedkiller should be applied liberally over a weed to effectively tackle it, ignoring the recommended usage advice on the product label.
The research has been released as Welsh Water launches a new website, PestSmart.wales, as a go-to hub of information and resources for the safe use, storage and disposal of pesticides. PestSmart aims to give people across Wales more information on the journey of the pesticide from weed to watercourse when not used properly. Welsh Water has now teamed up with BBC Radio 2's expert gardener Terry Walton to promote a smarter approach to looking after gardens and outdoor spaces.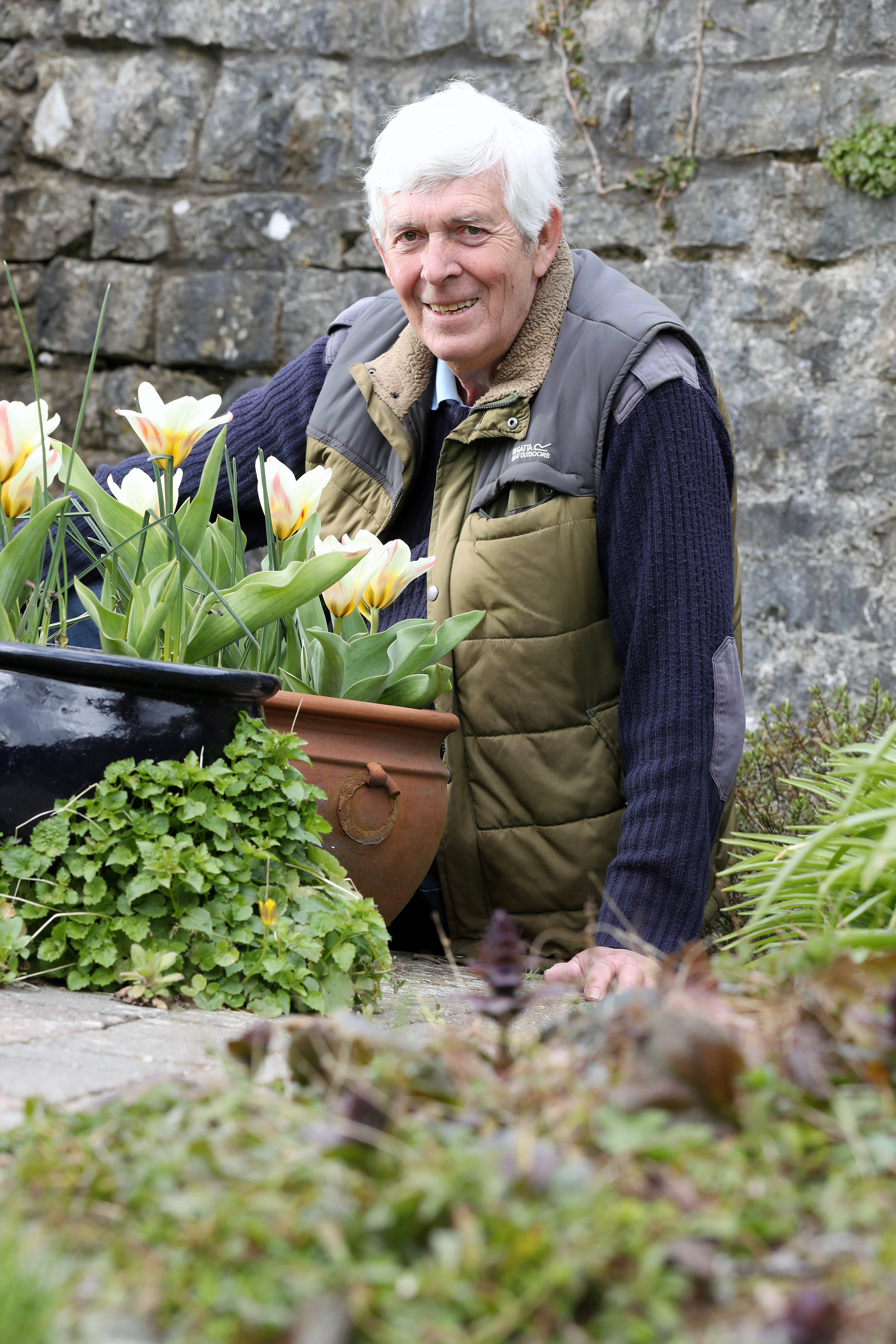 PestSmart ambassador Terry Walton said: "With many years of gardening behind me, I've learnt first-hand that we don't need to rely on herbicides to effectively tackle the weeds in our garden or use pesticides to keep pesky insects from eating our plants.
"Although Welsh Water's survey figures show that in Wales we have some way to go to fully understanding the impact pesticides can have on our environment, Welsh people are willing to try friendlier alternatives to weedkillers and the like. This is good news, as the PestSmart website has many alternative suggestions to tackling those weeds.
"PestSmart is about giving people the resources to understand the impact of pesticides while also sharing best practice for using them, if alternatives have been tried first. By reducing our reliance on pesticides as a nation, we can protect our precious water, wildlife and people for generations."
When it came to furry friends, a quarter of respondents said that they don't understand the impact pesticides can have on animals, despite the chemical ingredients being potentially harmful to pets.
Welsh Water's survey also discovered that 32% of people in Wales admit they're not at all confident when it comes to throwing away leftover pesticide and its container properly. A further 6% of respondents wrongly thought that pouring the product down the sink with boiling water was the correct method.
Phillippa Pearson, Head of Water Services Science at Dŵr Cymru Welsh Water said: "We know that pesticides can form an essential and everyday role. However, if stored, used or disposed of incorrectly, they can be harmful to people, water and wildlife. Our routine water monitoring programme has detected increasing traces of pesticides in some areas across Wales. While these levels are too low to pose a risk to tap water, they're enough to mean the water needs more treatment to meet rigorous drinking water standards and ensure we can continue to supply wholesome water to our customers.
"By safeguarding and improving raw water quality before it gets to our water treatment works, we can avoid using additional chemicals and energy to get your drinking water perfect. Working together to reduce our reliance on pesticides helps us to keep bills low and safeguards and protects the environment for generations to come."
PestSmart has received funding through the Welsh Government Rural Communities – Rural Development Programme 2014-2020, which is funded by the European Agricultural Fund for Rural Development and the Welsh Government.
For more information, go to www.PestSmart.wales
---
Cadle Heath is alive with the sound of critters
From endangered bats to moths, beetles and unusual critters, a Swansea suburb is giving locals an opportunity to discover exactly what's living on their doorstep.
The Cadle Heath BioBlitz event funded by the Swansea Nature Partnership on Saturday, May 14, is a day packed with scavenger hunts, guided walks, opportunities to learn about the wildflowers, bugs birds, reptiles and mammals and help to gather important nature data by recording the unusual species living in this urban heath.
This nature reserve is one of Swansea's best kept secrets and stretches from behind Swansea Community Farm on Carmarthen Road, to popular shopping-destination, Pontarddulais Road Retail Park.
The event, which is organised by Swansea Community Farm, South East Wales Biodiversity Records Centre and Penderi Green Regeneration project, will take place between 10am and 3pm at the farm. Followed by a bat walk at 8.30pm, giving people the chance to listen for the elusive, red-listed, Lesser Horseshoe Bat in its natural habitat.
Kate McCabe from Pobl, leading on the Penderi Green Regeneration Project, said: "This is an exciting event for us. Cadle Heath is one of the best examples of urban heathland in the country and we are proud to have such a rich, exciting space for nature in the heart of Swansea's Penderi region. The fact that the heath is home to a red-listed bat species is something we should be really proud of and something we should protect and celebrate."
"Cadle is in such a highly populated part of Swansea that it is often overlooked, and people don't often realise the hidden haven that exists for local wildlife. This family-friendly event will really bring the area to life, giving people a unique opportunity to really explore the area with the guidance of passionate scientists and nature experts."
Katharine Aylett, from Swansea Community Farm, said: "We are proud to be hosting such an important and exciting event for the area, and to be partners of Pobl's Penderi Green Regeneration Project. At Swansea Community Farm, we know the positive effect activities like this have on the community and local wildlife; it's about raising awareness of the natural world and bringing people together, outdoors. 
"The Penderi Green Regeneration Project itself, is vital to the area and is already having a clear impact on this part of Swansea. We're looking forward to working with them on future events and initiatives."
The Penderi Green Regeneration Project is an initiative to support local people in their desire to improve green spaces in their area which will help boost health and wellbeing. Through a series of physical and educational opportunities, the initiative will bring the wider neighbourhood together to regenerate green spaces in the Penderi area of Swansea.
Funded by UK Government, under the Community Renewal Fund (CRF), Pobl Group is able to deliver the Project with the help of key partners, Swansea Environment Centre, Room To Grow and the Conservation Team at Swansea Council.
For more information on the free event, visit: www.swanseacommunityfarm.org.uk
First Minister celebrates 10 years of the Wales Coast Path
The First Minister will celebrate the 10th Anniversary of the Wales Coast Path with a visit to meet volunteers and walkers.
A year long programme of events and activities celebrating the Wales Coast Path will take place throughout 2022, including walking festivals, virtual challenges and art installations.
Since its opening in 2012, the Wales Coast Path has established itself as a beacon of our nation's natural beauty.
The 870 mile path guides walkers along Wales' picturesque coastline, weaving its way past a hundred beaches and sixteen castles.
First Minister Mark Drakeford said: "The coastal path is one of the crowning glories of Wales and one of the proudest achievements of devolution.
"I would like to thank all those involved in the management of the path. Particularly the staff and volunteers, who are out in all weathers, working hard to maintain the path to such high standards.
"If I had to choose my favourite stretch of the path, the portion between Pendine and Amroth would be a candidate: starting in my own home county of Carmarthenshire, and ending in Pembrokeshire. It may not be the most well-known part of the path, but it offers huge variety: some challenging climbs, outstanding variety of flowers, secret coves and plenty of historical interest".
The Welsh Government will build on the successes of the first ten years so that more people are able to enjoy the path, from more backgrounds, more easily, and with more benefits for local communities, businesses and the environment.
The Deputy Minister for Climate Change, Lee Waters MS, asked Huw Irranca-Davies, MS for Ogmore to undertake a review of the Wales Coast Path.
A small group, drawn from academia and the public, private and voluntary sectors was established to undertake the review.
The Group reflected on the key achievements over the last decade and identified how to maximise opportunities for the future.
Their report has been published on the Welsh Government website today (11 May).
The review recognises the potential value and challenges of the Wales Coast Path. It contains 19 recommendations for the Welsh Government to consider when developing its future strategic approach to the path.
Man banned from driving for 12 months for fishing offence
A man from Merthyr Tydfil who travelled to the River Loughor, near Llanelli to fish using a barbaric and illegal method, has been banned from driving for 12 months as part of his sentence.
Vu Quang Tien pleaded guilty to an illegal fishing charge and also to a charge of obstruction of a Natural Resources Wales (NRW) Fisheries Enforcement Officer on 26 April at Swansea Magistrates Court.
Mr Tien and two other anglers were witnessed by NRW Fisheries Enforcement Officers deliberately using the illegal foul hooking method of fishing – also known as snatching – at the river Loughor on 15 August 2021. NRW officers attended the site after several reports of illegal fishing were made to NRW's 24/7 incident call centre by concerned members of the community.
When approached and questioned by NRW officers, Mr Tien and his accomplices showed significant hostility and reluctance to share identification documents which eventually had to be extracted by use of reasonable force.
All of Mr Tien's fishing tackle and fish, along with his associates' fishing tackle was seized by NRW Officers at the time of the incident. The district judge on the day at Swansea Magistrates Court gave permission to NRW to confiscate these items permanently from each of them.
The District Judge disqualified Mr Tien from driving for 12 months due to seriousness of the incident, and the premeditated and deliberate action of travelling such a distance to commit the offence.
He was also ordered to pay a total of £2,334 in fines, NRW costs and a victim surcharge.
Mark Thomas, Fisheries Enforcement Officer for NRW, said: "We would like to again thank Dyfed Powys Police, the local communities and also the law-abiding anglers in the area for their continued support in reporting these illegal fishing activities.
"Foul hooking is a truly barbaric form of fishing carried out by a small minority of anglers in Wales, who have no regard for fish welfare.
"NRW and the Police take these incidents seriously as do the courts.
"Hopefully, the small minority of anglers who may in future, think of using any illegal fishing methods will take heed of the heavy fines and driving ban in this case issued by the courts."
(Lead image: Natural Resources Wales)